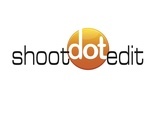 Senior UX/UI Graphic Designer
Description
WE'RE LOOKING FOR...
A talented and experienced Senior UX/UI Graphic Designer with extraordinary problem-solving aptitudes, well-defined communication skills, and solid design instincts who can interpret business needs into extraordinary customer-focused solutions. Ideal candidates are self-starters who bring imaginative ideas and fresh methodologies to each project they work on. They are approachable, flexible, and prosper in collaborative work environments.

OUR PHILOSOPHY
Simple, exciting and compelling designs
Design that engages a user, delights them, and makes their task as a user very, very easy
BIZBOX PUBLISHING DESIGN ROLE
Here is what our average workload looks like a month (this can increase or decrease depending on the time of year):


B2B and B2C Professional Photo Sales & Marketing Gallery
Customer Portal Job Submissions and Customer Job Management
Public & Secure Websites (web + mobile)
BLOG
Social Media Branding (ie. Facebook, Instagram, Snapchat, YouTube, etc.)
Lead acquisition landing pages
Customer buy pages
Email design & campaigns
Tradeshow marketing collateral
Print collateral
UX/UI DESIGN WE LIKE, AND YOU ARE SIMILAR OR BETTER
Requirements
REQUIREMENTS & EXPERIENCE
5+ years as a paid professional doing design that is aligned with our aesthetic and philosophical requirements (UX designer, interaction designer, information architect, or similar)
Have a current online website resume that demonstrates your professional capabilities
Are fluent in English (written and spoken)
Relentless desire for innovation, balanced with business needs and customer expectations
Have real work experience and "real" deadlines and structure
Expert in Adobe InDesign, Photoshop & Illustrator
Have a professional track record of launching successful consumer products for web and mobile
Capable of working with your own design ideas and input from creative directors
Your primary responsibilities will be creating designs and layouts for our unique products and services that align with our brand aesthetic, target market, and ROI goals.
Design planning, asset organization, and attention to detail is a must.
You know how to check work for CSS and HTML accuracy and browser compatibility
Are able to communicate knowledgeably with our marketing team, developers, and/or stakeholders on integration design and functionality
Have expertise in achieving cross-browser compatibility in IE, Firefox, Chrome, Safari
Experience with design and technologies for iOS, Android, and common web frameworks
Portfolio of work demonstrating breadth and depth in UX and visual design. This should also include approach and process.
Process driven, possess strong interaction design skills, careful focus to detail and have a concrete understanding of user centered design principles
BONUS EXPERIENCE
Bachelor's degree in design, human-computer interaction (HCI), or equivalent professional experience
Working knowledge and fluency of front-end technologies, i.e. XHTML, HTML5, CSS, JavaScript, and PHP
Formal education in art, design, computer science, journalism, media, communications, design and/or equivalent experience
Have experience with jQuery
Have the ability to produce mockups in Photoshop and turn them into standards-compliant HTML/CSS
Experience with A/B or multivariate testing for site optimization
Able to interpret our traffic and customer analytics/data to help us better design for and serve our customers
Use and/or own rapid design prototyping tools
Monitor site performance and data to recognize trends and drive improvements in the site designs and experience
ABOUT US
BizBox Publishing Private Ltd. is an international creative services company located Lajpat Nagar, New Delhi. BizBox Publishing specializes in the following professional and creative services: production solutions to professional wedding photographers and small business creatives, photo gallery creation/hosting/sales/marketing, content & blogging as a service, SEO services, and software development as a service 😃. BizBox Publishing, is owned by its U.S. parent company ShootDotEdit, LLC, and we have been proudly serving some of the best and most talented Small & Large Business Creatives in the world for over 12 years. We also continue to build partnerships with best-in-class Supply companies in the world.


Joining the BizBox Publishing team means you are joining a high-energy, hard-working group of individuals who are dedicated to the common goal of empowering the success and increasing the profits of professional creatives, small and large business.


We are looking for a senior Graphic Designer (front-end designer/web developer) who is available to work and communicate from 3pm IST to 11pm IST. This is a very special position to us, and therefore, it MUST be for you as well. This position is perfect for a very bright thinker and creator who is looking to "make their mark" as a step toward the next large step in their career. You will help create the next generation of web UX/UI experiences.


Your primary responsibilities will be creating designs and layouts for our unique products and services that align with our brand aesthetic, target market, and ROI goals. Design planning, asset organization, and attention to detail is a must.
Benefits

DETAILS:
Full Time: 40-50 Hours per week
Salary: 8 - 10 LPA
Location: Lajpat Nagar
BizBox Publishing is an Equal Opportunity Employer. We strive to create an inclusive environment, empower employees and embrace diversity. We encourage everyone to respond. We sincerely appreciate the time and effort you spent in contacting us and we thank you for your interest in ShootDotEdit.
Do you have a LinkedIn account? Import your resume and save time!
Upload your photo
Please provide an image in PNG, JPG or JPEG format.